"Catplay" Band Tee (Unisex)
(This is a limited time Absurdi-Teez x Luminous Creations secret collaboration.)
Get your paws on this.
This 'meowgical' punny 'meowsterpiece' was made for you!
Put your paws up for the world's 'furst' cat band, featuring four 'tailented' felines who'd trade their nine lives for a whiff of catnip!
This is the stuff your 'meowsical' dreams are made of - in one epic tee!
Unisex. 100% cotton. 2 text styles & multiple tee colors available!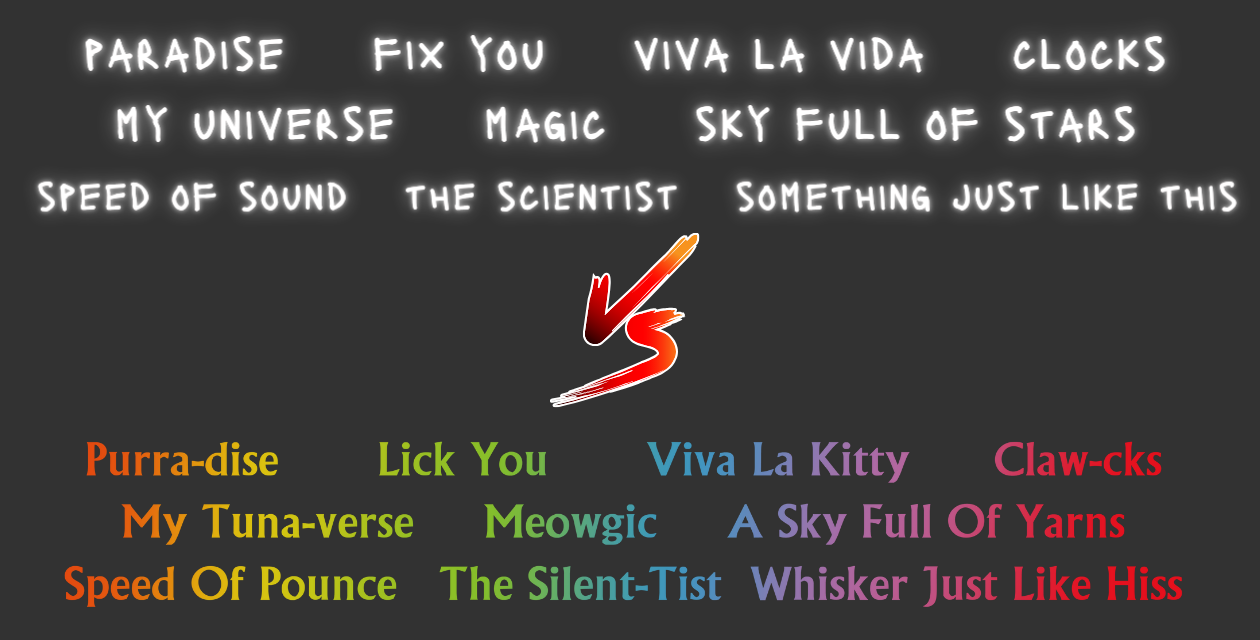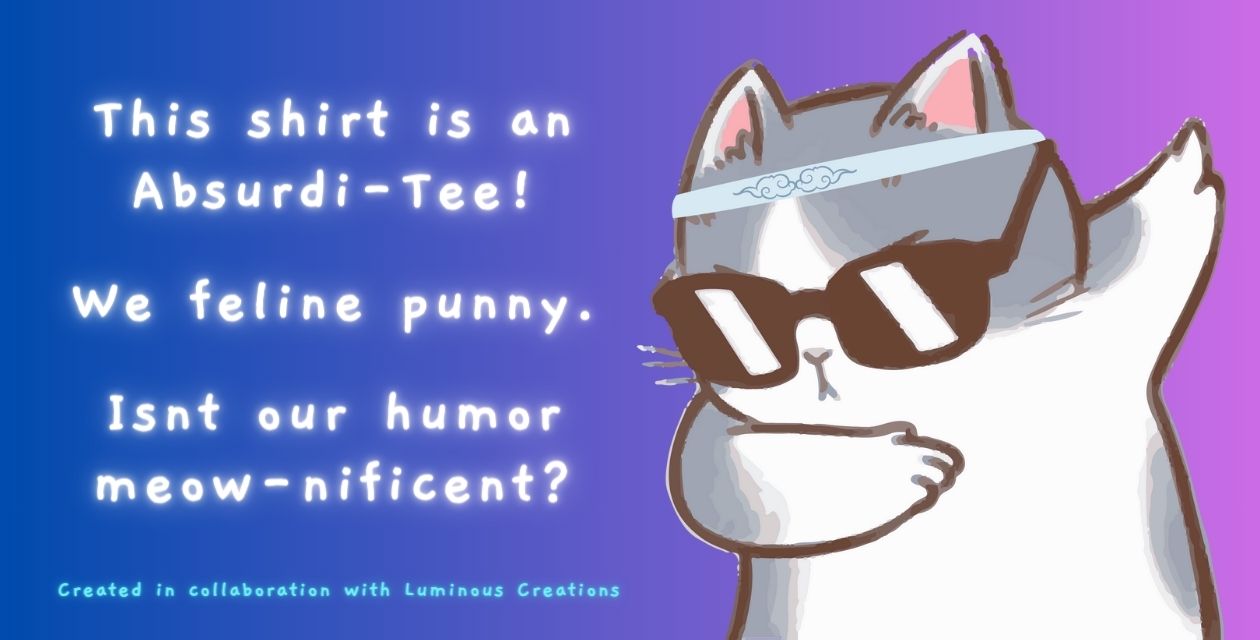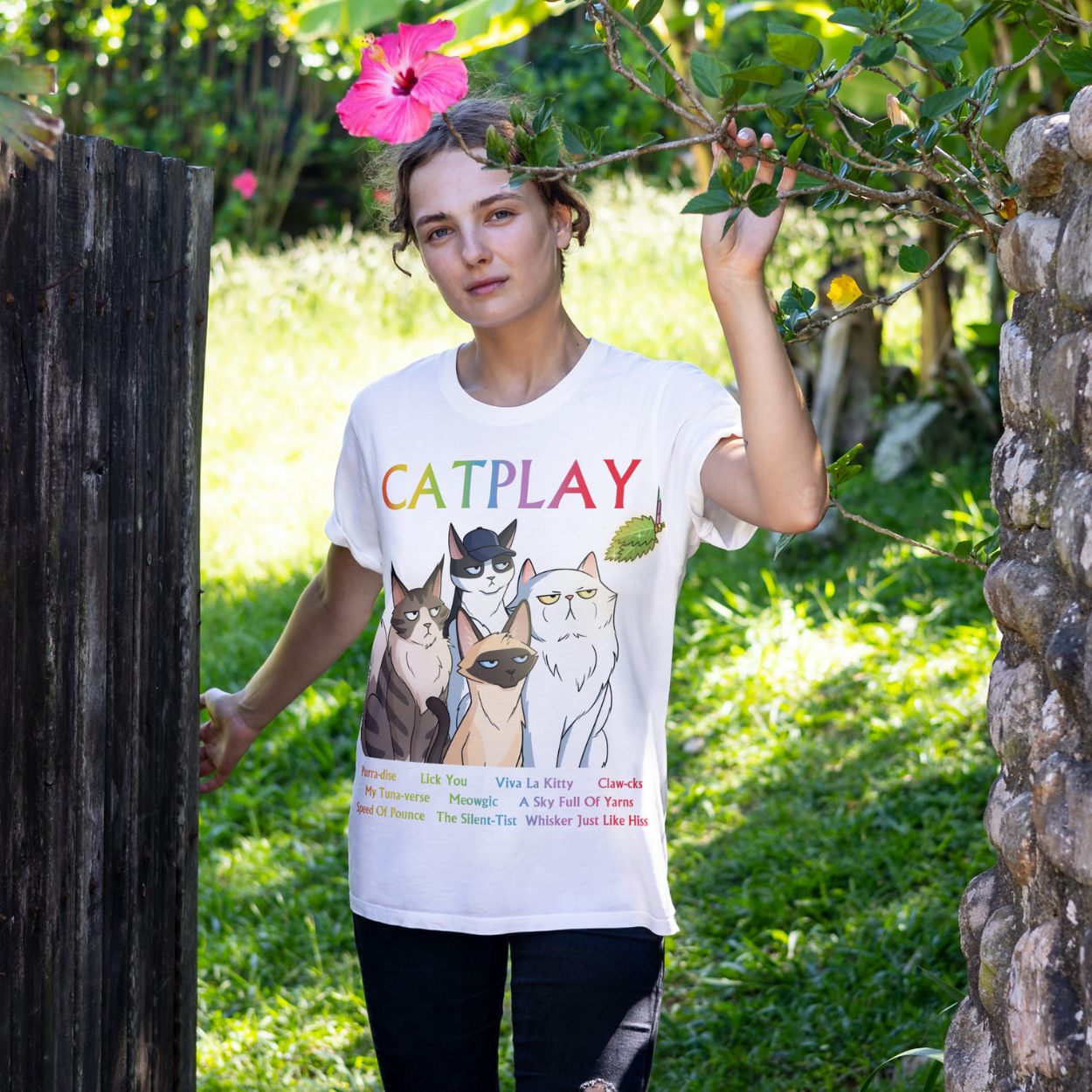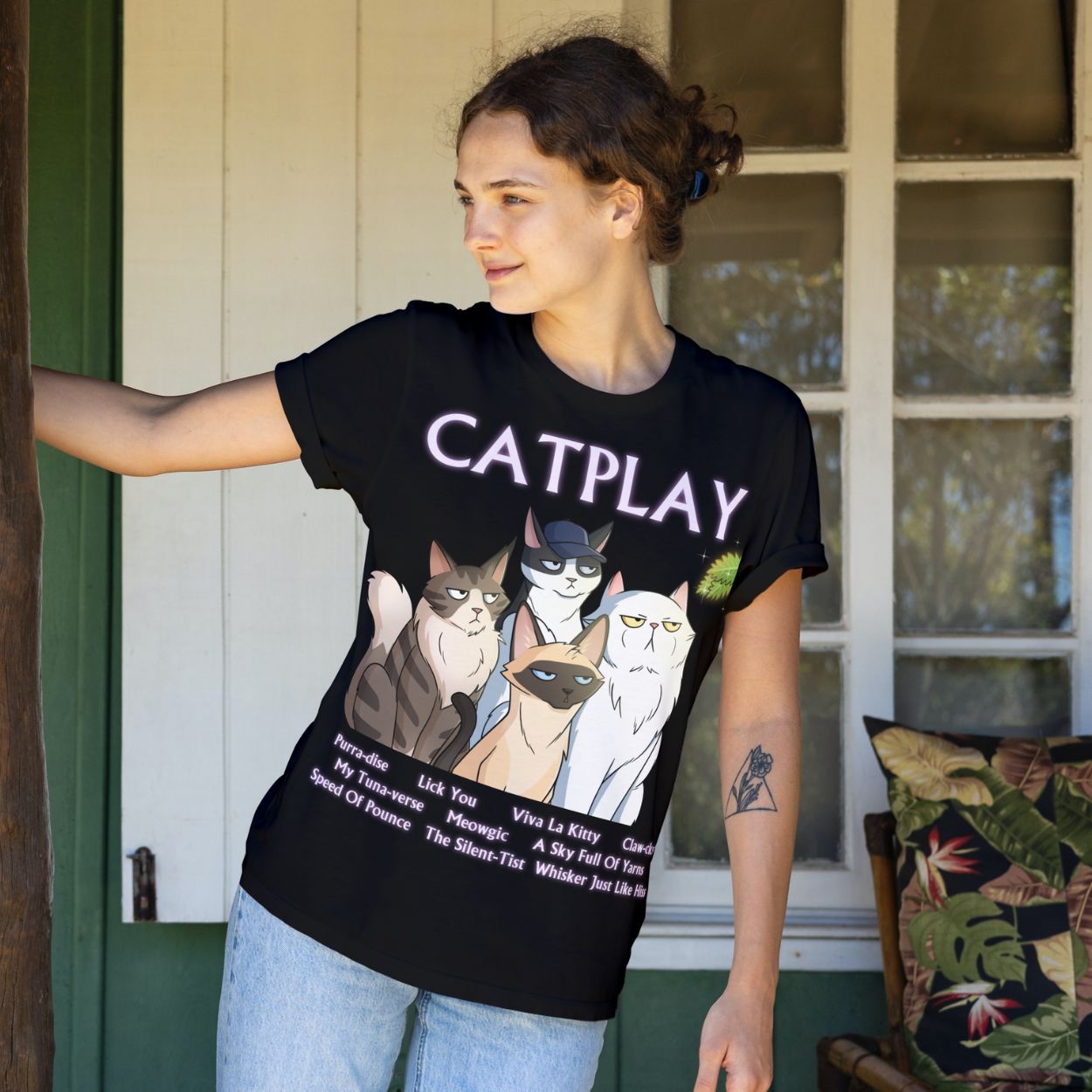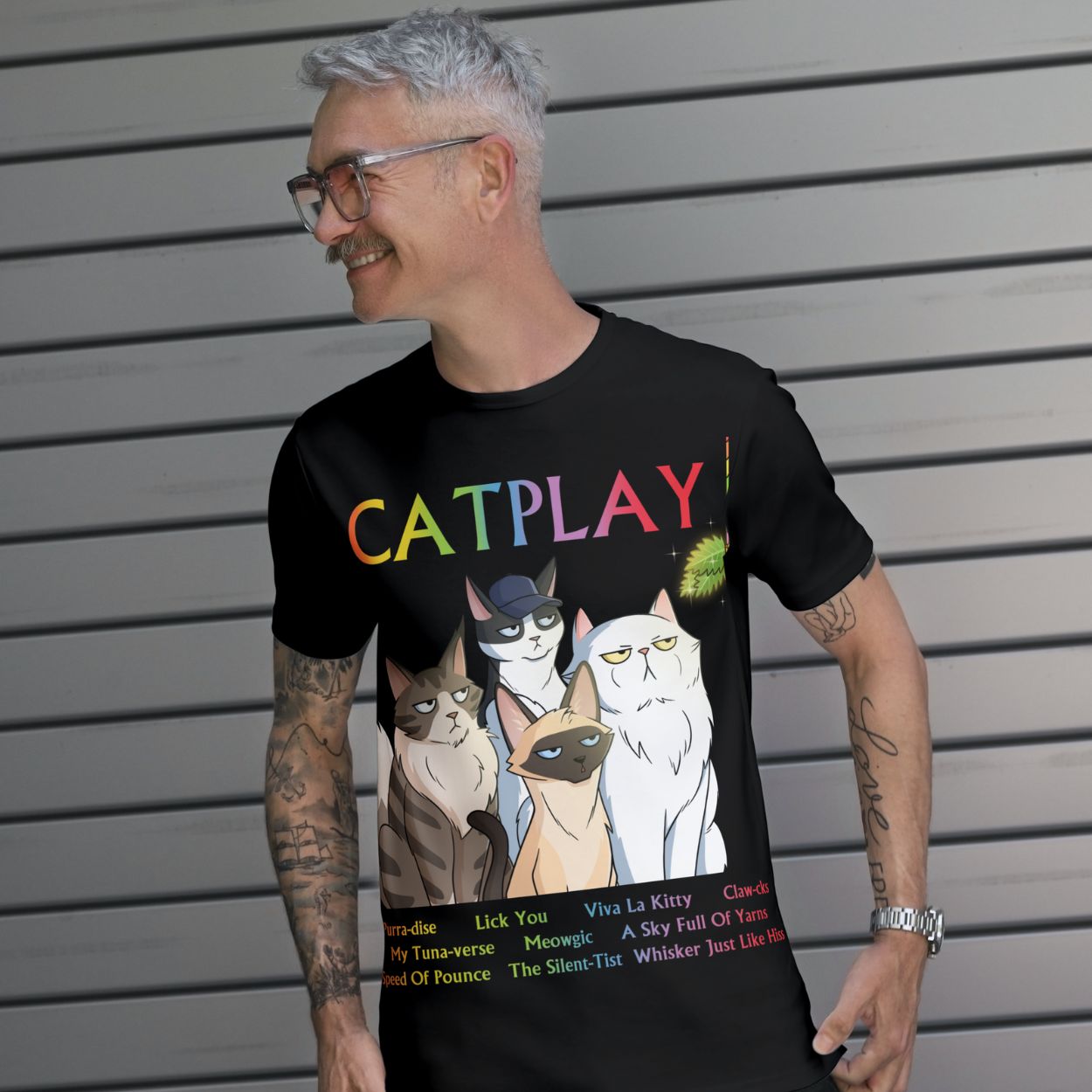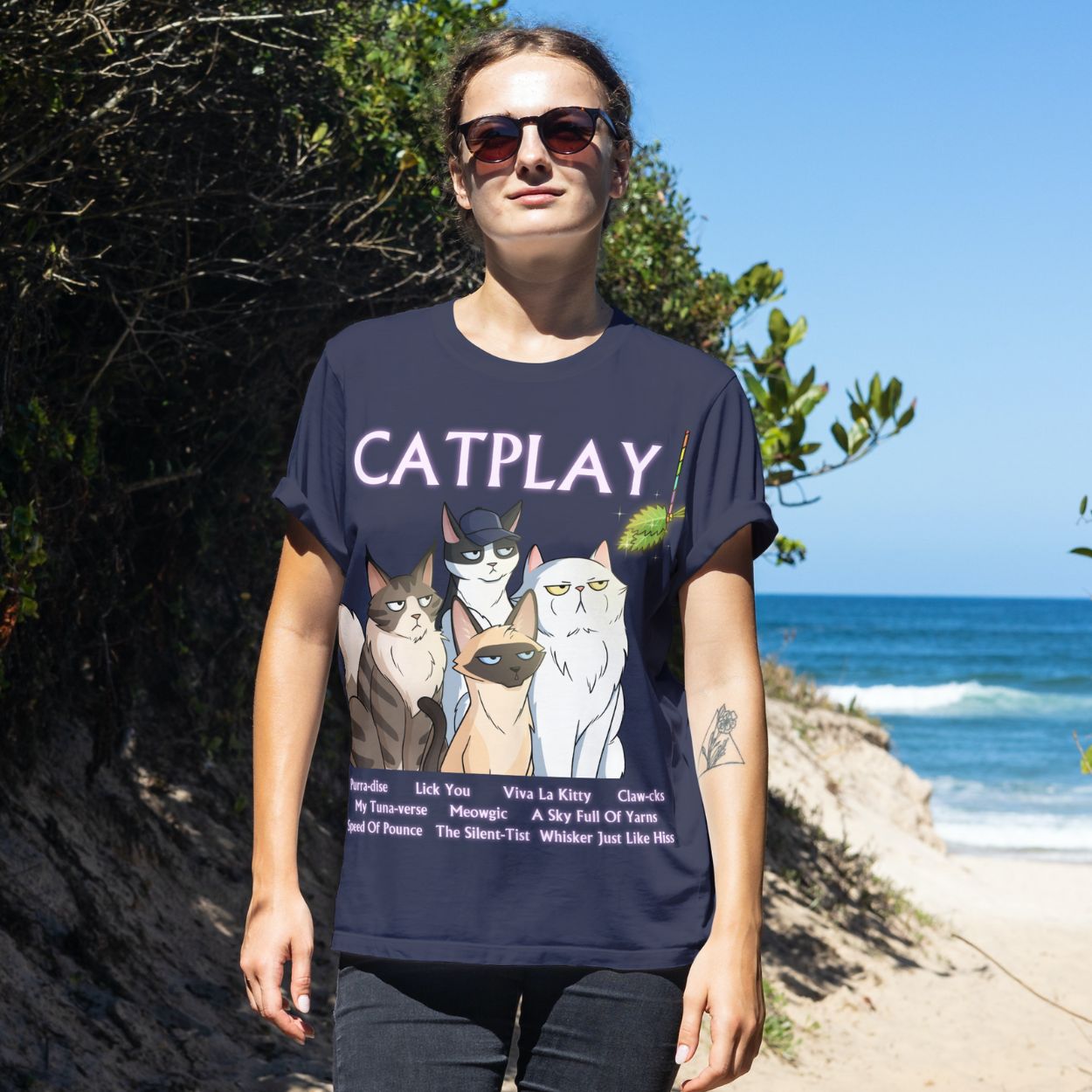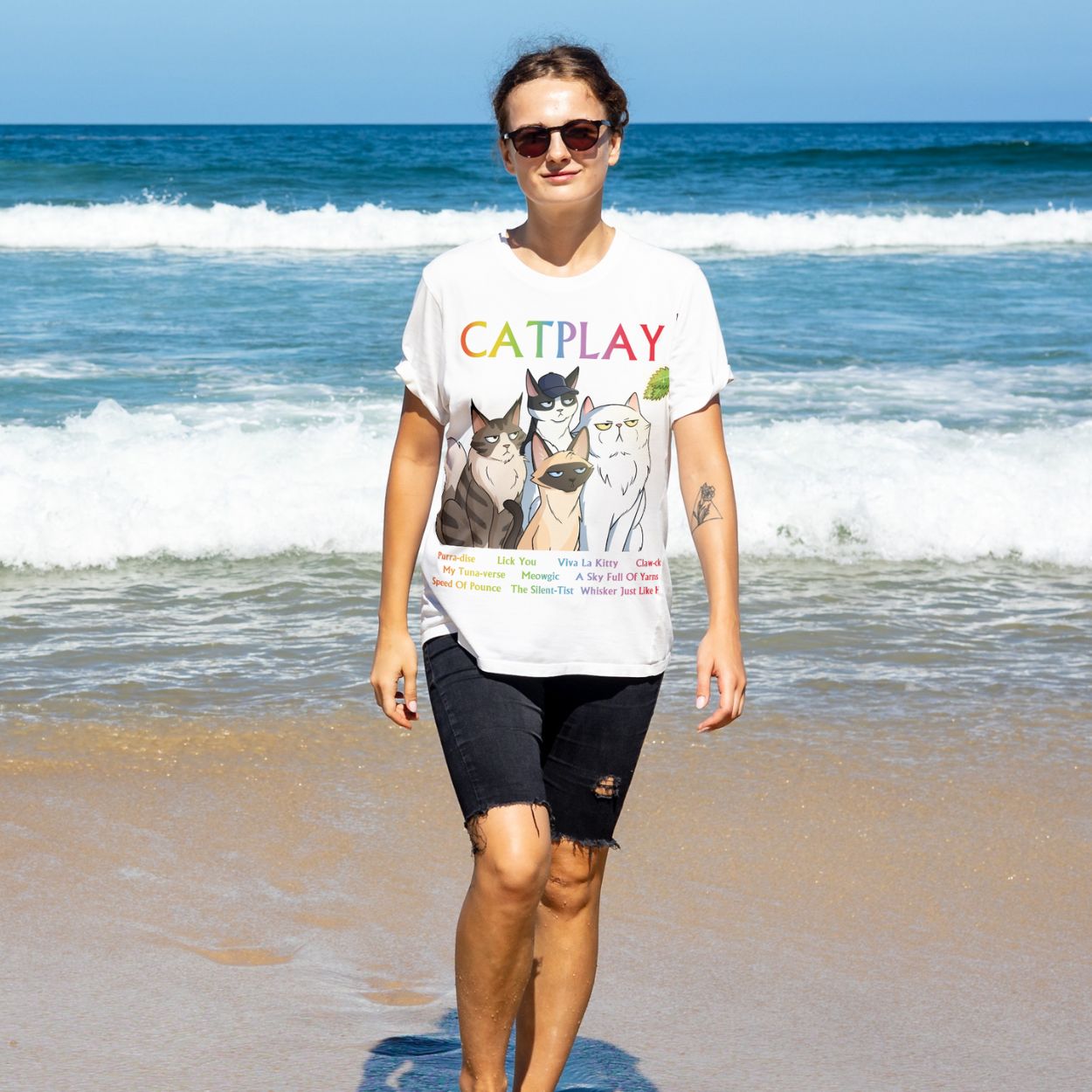 Purr-plexed? (FAQ)
Get clarity right meow, so you can fur-get your worries!
What are the catplay parody puns on this tee?

Purra-dise (Paradise)
Lick You (Fix You)
Viva La Kitty (Viva La Vida)
Claw-cks (Clocks)
My Tuna-verse (My Universe)
Meowgic (Magic)
A Sky Full of Yarns (Sky Full of Stars)
Speed of Pounce (Speed of Sound)
The Silent-Tist (The Scientist)
Whisker Just Like This (Something Just Like This)
How do I change the text variant on Amazon?

From the Amazon listing, you'll be able to click on "Brand: Absurdi-Teez" at the top above the title.

Select the other variant from there.

Alternatively, you can click these links below.

Rainbow Text: https://amzn.to/3PuHjVf

Pink Text: https://amzn.to/3Pv8QWs

There'll be plenty of color and sizing options to choose from!
How do I return this?

This product is available on Amazon, so all returns are processed through Amazon's flexible return policy!
Who is Absurdi-Teez?

We're independent designers driven by a passion to bring unique, soulful creations from our heart to life.

Tomorrow isn't promised, which is why we're focused on designing pieces we'd actually wear ourselves.

We're really deeply touched by Coldplay's philosophies and aim to infuse that spirit into this work.

Created in collaboration with Luminous Creations.
Are you officially affiliated with Coldplay?

We're not officially connected to Coldplay in any way. We're simply immensely devoted super-fans who harbor an equally passionate love for funny cat stuff. Our designs are a tribute to these twin passions. This literally comes from the heart.

For any inquiries, issues, or further questions, please reach out to us via email at avocatomeowmeow@gmail.com